Complete Story

05/21/2021
USAEE Future Webinars
---

Transportation of Carbon Dioxide and Hydrogen and their Potential Regulation—
The Forgotten Issue
Wednesday 16 June 2021 at 12 noon eastern
This Zoom meeting presentation is free to members
In the green and greener economy, both carbon capture and sequestration and the extensive use of hydrogen in formerly natural gas applications are important subjects, albeit with a lot of issues.
Most focus has seemed to be on the technologies of extracting and storing carbon dioxide and producing hydrogen.
There has been little focus on the newly long-distance transportation of both, and—now that they will have a consumer impact—the economic regulation of that transportation.
This session will explore the order of magnitude of the facilities involved and the potential paths interstate regulation might take.
You can find the Zoom registration link in your confirmation email from NCAC-USAEE. The Members Only section of the website appears in the menu after logging into www.ncac-usaee.org, where the recording can be accessed afterward.
Non-members can join NCAC-USAEE for $35, entitling participation in NCAC-USAEE and monthly webinars in 2021.
Sign up for membership at: https://www.ncac-usaee.org/membership and then sign-up for the event at https://www.ncac-usaee.org/event-4310543
SPEAKER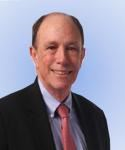 Rick Smead is Managing Director of Advisory Services for RBN Energy LLC, a globally prominent oil, gas, and NGL market analytics firm providing consulting and testimony services to entities in the natural gas industry.
His expertise spans all aspects of commercial and regulatory issues in the natural gas supply industry, including interstate pipelines, LNG import and export, and the reality and implications of shale-driven natural gas abundance—particularly the development of demand options such as power generation.
Past assignments include Director for Navigant Consulting Inc. where he co-authored and managed the North American Natural Gas Supply Assessment for the American Clean Skies Foundation, a ground-breaking analysis that first unveiled the size of the US shale gas potential. Mr. Smead's career experience is extremely deep in gas pipeline and regulatory matters. He held various senior management positions in industry including VP Regulatory Policy for the El Paso Pipeline Group, SVP Regulatory Affairs and Tax for Colorado Interstate Gas Company, and SVP Regulatory Affairs for ANR Pipeline Company, as well as Director of Rates for the Tenneco Gas Group.
Mr. Smead was active and instrumental in the overall industry restructuring under Order No. 636 and has led multiple industry policy initiatives. He has held industry leadership positions with the Interstate Natural Gas Association, American Gas Association, North American Energy Standards Board, and Energy Bar Association. Mr. Smead holds a Bachelor of Science degree in mechanical engineering from the University of Maryland and a Juris Doctor degree from George Washington University.